If you're looking for things to do in Hartford, CT, you won't be disappointed! The city and its surrounding towns offer lots of area attractions, both indoors and out, and which are perfect for date night or a nice family outing. While you always want to check ahead for closures and disruptions due to COVID-19, inclement weather, and other such factors, check out these 7 things to do in Hartford, CT, as early as this weekend!
This nine-story museum offers over 40,000 square feet of interactive displays, videos, hands-on exhibits, and much more. Here you'll find life-size dinosaur replicas, space suits, artifacts from archeological digs, and lots of shows that discuss a wide range of scientific topics.
There is even a wall of inventions showing how various everyday items got their start and then evolved over time! The museum also schedules many events throughout the year so be sure to check their calendar often for something you're sure to love.
The Bushnell Park carousel is one of the oldest in the country, and still a favorite attraction for visitors of all ages. The park itself offers over 50 acres of green spaces with lots of trials and walkways for a relaxing stroll, making it a perfect spot for date night or for when you want to take the entire family out for a great afternoon. The park also offers ice skating on its pond during winter months, as well as lots of concerts and other live events throughout the year.
Founded in 1927, the Children's Museum is an excellent place for kids of all ages! The museum offers interactive exhibits and a planetarium, as well as lots of live animals.
There is also a life-size sperm whale replica that visitors can actually walk through, letting them appreciate the size of these majestic animals. There are also lots of nature and science classes for children throughout the year.
If you're looking for a scenic spot to have a picnic or just bring a book and enjoy some fresh air and a great view, check out Charter Oak Landing. This boat launch provides lots of waterfront spots for relaxing and watching the boats go by, or you can take out your own watercraft at the launch site. There are also boat cruises and live events scheduled throughout the year as well!
Pope Park offers lots of green lawns and a scenic pond, perfect for picnicking or just watching the scenery. There is also a playground for the kids and park benches where you're sure to enjoy spending a quiet day in the great outdoors.
This 574-acre public park offers a 165-foot high mountain that provides a lovely view of the surrounding areas. There is also a mile-long trail through the park, with beautiful views to enjoy along the way. The park also has a museum on the grounds with historic architecture that everyone in the family is sure to love!
Connecticut's Capitol Building has been restored to its original federal design, with brick patterns and wood cornices throughout. The house offers historic architecture with lots of exhibits on the ground floor, showing the history of the city and its prominent building styles.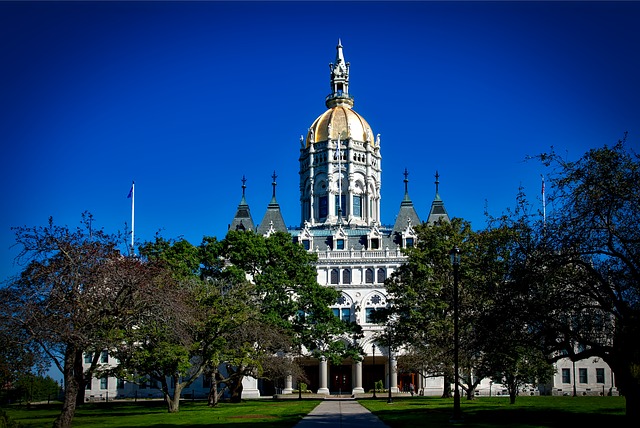 The Connecticut Roofers is proud to offer this information to our readers. With so much to do in the greater Hartford area, we know that homeowners have better things to do on the weekend than work on their home's roof! If you need roofing in Hartford or a full-scale roof installation, call the pros here at The Connecticut Roofers. We carry a full line of high-quality roofing materials and guarantee all our work to last.