Every homeowner should schedule regular roof inspections in CT, as the state's ever-changing weather often wreaks havoc on even the strongest roofing materials. Regular roof inspections spot water damage and needed repairs, missing tiles or shingles, developing mold and algae, and even a poor-quality installation!
While regular Connecticut roof inspections are the best investment for ensuring a strong roof in good repair, most homeowners put off this service as long as possible, no doubt to save on roof repair costs. Before you go another year without scheduling this service for your home or commercial structure, note a few red flags that it's time to schedule a roof inspection in Connecticut.
The Top 7 Reasons for a Roof Inspection in CT are:
Poor insulation and draftiness in the home
Uneven roof surfaces
Mold or algae on your exterior surfaces
Missing shingles
Grit and granules present on the roof
Neighbors are receiving roofing services
The roof is over 15 years old
1. Uncomfortable Interior Spaces? Time for a Roof Inspection in CT!
A structure's roof is a major part of its overall insulation. When there are leaks or holes along a roof surface, missing shingles or tiles, or overly worn and thin roofing materials, this lets out your heating and cooling while letting in outside heat, cold, and humidity. Not only will your HVAC system cycle on more often but you will also typically notice very uncomfortable interior spaces!
If your home or business suddenly feels much more humid during summer months and cold and drafty in wintertime, and you've already checked for gaps around door jambs and window frames, it's time for a roof inspection in Connecticut! Sealing up leaks and replacing missing or worn shingles and tiles with new materials ensures a comfortable interior space.
2. Uneven Surfaces Indicate Need for a Roof Inspection
Take a look at your structure's roof from the sidewalk or across the street, and note if the roof seems level and even. If you notice what appears to be raised or sunken areas, you need to call a Connecticut roofing contractor right away. Sunken areas might indicate a sagging roof in danger of collapsing, and raised or bubbling areas often mean loose shingles pulling away from the roof.
You can also inspect the edges of a roof from the lawn or a ladder, if you can manage this safely. Note if the shingles or tiles seem to be pulling away from the roof, appear to be buckled or curling, or otherwise look worn and uneven rather than flat and level. You can also check for nails and connectors that seem to be pulling away or popping out of shingles, or other uneven and overly worn areas.
3. Schedule a Roof Inspection in CT After Cleaning Mold
It's not unusual for mold to cling to the sides of Connecticut homes, as humid summers and long, snowy winters result in damp debris along exterior walls, encouraging mold growth. While mold on outside walls isn't necessarily damaging to roofs, the conditions that encourage mold growth also encourage algae growth along shingles and tiles and other roofing materials!
If you've had to clean mold from your home's outside walls, this can indicate the risk of algae on the roof. Algae grows under and between tiles and shingles, loosening them and increasing the risk of having them blow away in high winds. To ensure your home's roof is safe, schedule a roof inspection if and when you need to clean mold off the home's walls.
4. Get a Roof Inspection for Missing Shingles
It's not unusual for a home or commercial structure to lose a few shingles in a storm or during high winds, and replacing them is often simple and affordable. However, it's still recommended you schedule a full roof inspection in CT when you notice missing shingles. A roofing contractor can then note other roof damage and needed repairs, and can discern if the shingles went missing due to age or excess wear and tear and not just the inclement weather!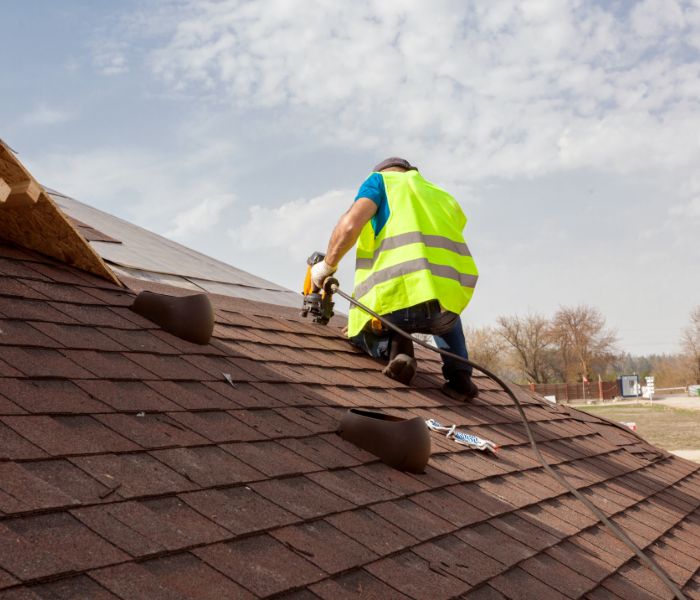 5. Grit and Granules Indicate Roof Damage in CT
Roof shingles are covered in granules, to discourage standing water and provide traction for someone walking on the roof. Over time, those granules might get stripped away by high winds, heavy rain and snow, and air pollution residues. They can also fall away as shingles age.
If you notice grit and granules in the home's gutters or on the lawn near the house, this indicates it's time for a roof inspection in CT and needed repairs! Thin shingles without granules don't offer a structure adequate insulation and can also result in standing water and resultant damage. A roof inspection can note if just a few shingles are affected or if it's time for a full-scale roof replacement for your home or business.
6. Get a CT Roof Inspection When Your Neighbors Do!
If you live in a subdivision with homes all built at approximately the same time, and notice that your neighbors seem to be having a lot of roofing work done, it's time to schedule a CT roof inspection for your home. Since all those roofs were installed at about the same time and with the same materials, they're all likely to wear out at the same time. When your neighbor's home needs roof repairs or a new roof installation, it's time for an inspection to note if your home needs reroofing as well.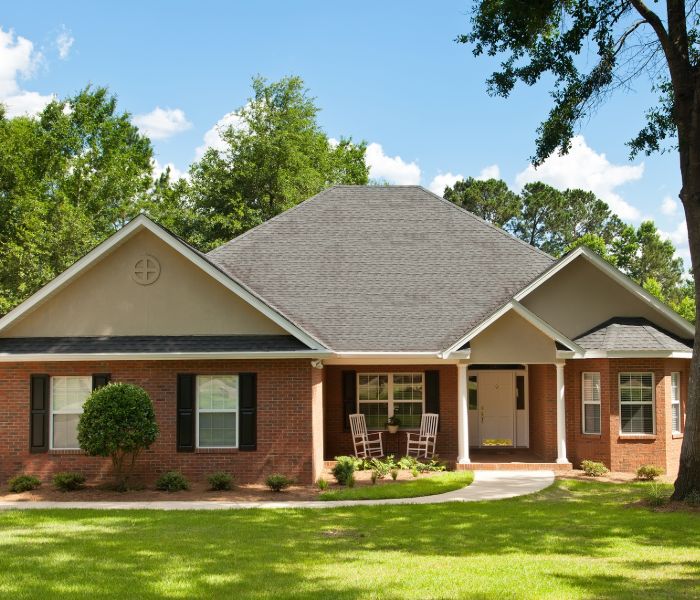 7. How Old Is Your Structure's Roof?
Every home or commercial structure should have regular roof inspections even if that roof is relatively new, as a poor-quality installation can result in premature water leaks, lost shingles, and other roofing damage. However, the older your structure's roof, the more important it is that you schedule regular inspections, as the more likely it is that those shingles and tiles are worn and ready for replacing.
If you're a homeowner or business owner and don't know the age of your structure's roof, this is another good reason to schedule an inspection. A roofing contractor can note if it's in good condition, the overall wear and tear of the roof, and how much life it has left. Even if the roof doesn't need immediate repairs, you can then plan for your next needed inspection or roof repairs accordingly.
The Connecticut Roofers is proud to bring this information to our readers and especially proud of the work offered by our Connecticut roofing contractors. If you need a roof inspection in CT or are ready to schedule reroofing for your home or business, call the pros here at The Connecticut Roofers. We offer a wide range of roofing services and carry a full catalog of roofing materials sure to fit your needs and budget, and guarantee all our work to last!