Not all roofing materials are created alike! Each new roof option has its own advantages and disadvantages, and those choices vary greatly when it comes to price and appearance as well as expected lifespan, repair costs, and even environmental impact.
Popular roofing materials include:
Asphalt shingles, which are affordable and durable but typically have the shortest lifespan of all materials.
Metal roofing is very durable and lasts for decades, but is also one of the most expensive options.
Clay tiles are very durable and offer a Mediterranean appearance but are also typically more expensive than average.
Cement fiber shingles are affordable, but their lifespan isn't tested and might offer an artificial look that some homeowners don't prefer.
Plastic and other artificial materials are also affordable but not thoroughly tested as to their lifespan and durability.
New roof costs are often a costly investment for homeowners and rarely covered by an insurance policy! This is why it's vital that you take all the time needed to investigate your options, compare prices and durability, and find the best choice for your home.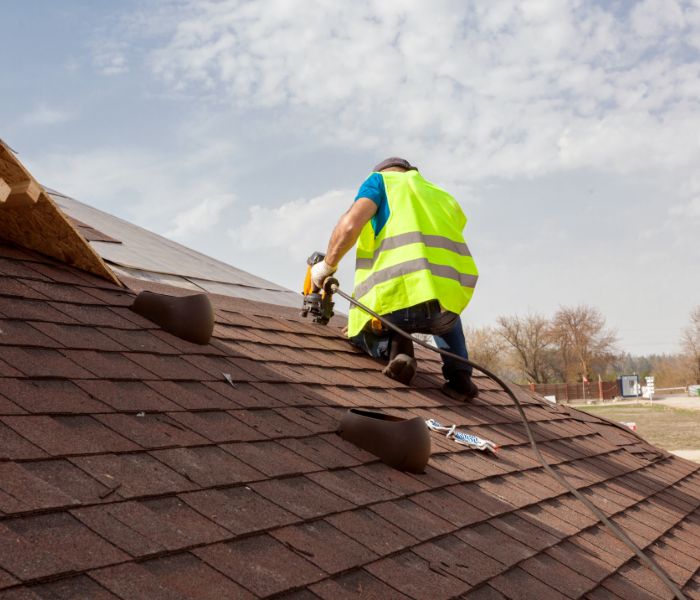 Note, too, that your roof contractor can also offer lots of personalized advice for your roofing needs, including the right choice for your home's exterior style as well as local weather conditions. Taking the time to compare options and note their input can mean a beautiful roof you'll love for years to come!
Comparing the Top Rated Roofing Materials
Note a few added details about the top rated roofing materials used for homes today. Remember that this is not an exhaustive list or all the factors to consider, but use this information to discuss your options with your roofing contractor. You can then choose the right material for your home and budget!
Asphalt shingles are typically one of the most affordable options for homes, which also makes them the most popular! Asphalt shingles are also relatively easy for any roofing contractor to install, which helps contain your installation and replacement costs.
While asphalt shingles are affordable, they have a somewhat short lifespan especially when compared to other materials. Most asphalt shingles last 7 to 25 years before needing replacement, as opposed to other roof material options that might last 30 years or more.
Asphalt shingles are also somewhat heavy, which can reduce the number of roofing layers allowed by local building codes. An older home especially might need added bracing or other prep work to manage the weight of asphalt shingles.
Note, too, that asphalt shingles are recyclable so old and worn shingles don't necessarily need to end up in a landfill, but recycling asphalt-based products requires heat and lots of energy, which does result in fumes and emissions!
Metal roofing withstands inclement weather conditions and can even outlast your home. Long metal panels are also less likely to blow away in heavy winds or strong storms, making metal one of the most durable roofing options.
Metal panels are also very lightweight so they can typically be installed over an existing roof, for less cost and mess than a full tear-off.
Metal panels used for roofing are typically fully recyclable, without much fabrication or other processes, making metal a very eco-friendly roofing option.
The one downside to metal is that not all roofers are experienced in its installation, so a homeowner might need to shop around to find a contractor who can install their new metal roof.
Clay tiles offer a classic, Mediterranean look that many homeowners love and that enhances any home's appearance.
Clay is naturally water-resistant and withstand heavy rains and other inclement weather conditions.
Clay tiles are also very eco-friendly, with few manmade materials.
As with asphalt shingles, clay tiles are heavy so that older homes especially might need added bracing along roof decking and joists before their installation. Clay is also one of the more expensive options for roofing materials.
Cement fiber shingles are affordable, lightweight, and easily recyclable.
As cement fiber shingles have been on the market for only a few short years, their lifespan is not fully tested!
As with cement fiber, plastic and other such materials are also lightweight and affordable but have only been in use for a few years so their durability and lifespan has not been tested fully.
Note that metal and clay tiles and panels offer the most fire resistance, making them excellent options for homes in areas prone to lightning strikes or brushfires.
How to Choose the Right Roofing Materials for Your Home
When considering your roofing material choices, don't make a decision based on your purchase and installation price alone! Investing in a high-quality metal roof, as an example, might mean a higher installation cost but fewer repair bills down the road. Metal is so durable that you also might never need to replace it, which also means lower roofing and home improvement costs over time.
Along with potential future repair and replacement costs, it's also important that homeowners consider a roof style. You might not think a roof is that important when it comes to your home's appearance but many homeowners are surprised at how much a new roof installation adds to a home's overall curb appeal.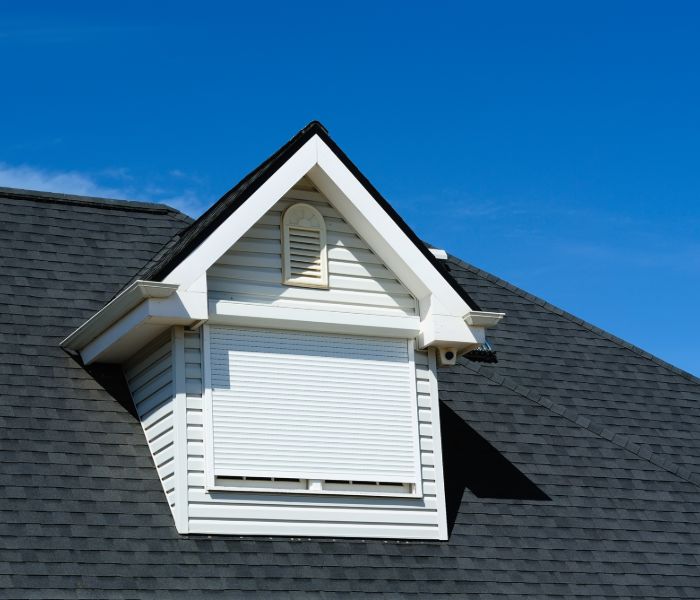 Note, too, that a roof provides lots of insulation for a home's interior, keeping out hot and cold air as well as excess humidity, while helping keep in your heated and cooled air. A high-quality metal roof or thick clay roof might offer more insulation than standard asphalt shingles, an important consideration if you live in an area with extremes in temperature and humidity.
If you're very eco-conscious, note environmental factors of various roof materials as well. If you can place a lightweight metal roof over the home's existing roof, that keeps those shingles or other materials out of landfills and means no energy used to recycle them! You might also ask your roofing contractor if he or she can obtain shingles, panels, tiles, and other pieces made with recycled or reclaimed materials. This also reduces waste and ensures an environmentally friendly roof overhead!
When Is It Time for a Residential Roof Replacement?
A homeowner would do well to schedule annual roof inspections for their home, so a roofing contractor can note signs of storm damage, missing shingles or tiles, and other needed repairs. If you put off this inspection or haven't scheduled one recently, you might note some signs that it's time for roof repairs or a new residential roof installation.
Since roofs help insulation a home, as said, you might note if interior spaces suddenly seem drafty, overly humid, hot and stuffy, or otherwise uncomfortable throughout the year. While weather-stripping around doors and windows can help, these conditions might also indicate roof holes and leaks, worn and thin shingles, and other such damage.
While a full inspection by a qualified roofing contractor can note damaged areas on your home's roof, you might also examine it from the sidewalk or across the street on occasion. Do you see large dark spots on the roof that might indicate water damage, or sagging areas? Do the shingles curl or bulge in some spots?
Can you spot missing shingles from your vantage point? Is there moss, mold, mildew, or algae growing along the roof eaves? All of these are signs of potential roof damage and needed repairs or replacement. Schedule a roof inspection as quickly as possible if you notice any of these issues with your homes' roof, and be prepared for a full-scale roof replacement.
One last consideration when it comes to a potential roof replacement is the roof's age. Over time, you simply cannot replace enough worn shingles or tiles and damaged flashing to ensure a strong, durable roof. Roof decking, the plywood under those shingles and tiles, also wears out after so many years. Depending on the materials of your current roof, you might be facing the need for a roof replacement simply because it's too old and worn for repairs.
Related Questions
Do brand names matter when choosing roofing materials?
Once you've narrowed down your choice of roofing material, you might need to choose a particular brand of shingle, tile, metal, and so on. Rather than worrying about brand names, note their individual warranties, thickness, fire rating, and other such details that indicate quality materials. Many national brand name roofing material manufacturers offer longer warranties on their materials, which can mean lower repair and replacement costs over time.
Can you install new roofing materials over existing shingles or tiles?
First note that local building codes often dictate how many roofing layers are allowed on a home, and those codes might take into account your home's age, the current roofing materials, your new roof material, and so on. For example, lightweight metal might be allowed over one or two layers of shingles, while heavy shingles might only be allowed in one or two layers. To find out if you can avoid a tear-off and have a new roof installed over the current roof, consult with a roofing contractor near you.